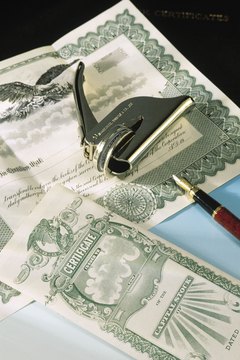 A notary public is a person authorized by state law to perform such official services as administering oaths, certifying affidavits and formal documents and making acknowledgements. The requirements vary by state, but you must typically be 18 to be eligible to serve as a notary public.
Extra Income
A notary isn't typically a full-time or part-time job. According to notary public expert and trainer Duane Gomer, the maximum fee a notary public can charge for a signature is $10. If you are one of the only providers in your area, you might make a few hundred dollars a month by charging this amount.
Business and Employer Advantages
As a self-employed person, being a notary public increases your exposure and appeal to clients and customers. In fact, many notaries offer free services to clients to attract them. If you have an employer, you can increase your value to the organization and to coworkers by serving as a notary. Some larger organizations want to have at least one notary on hand to sign official documents for the company or employees.
Credibility
Since a notary is formally recognized as a trusted service representative of the state, your credibility is enhanced with this designation. In a company, a notary may be asked routinely to notarize documents for company owners or managers. This regular interaction with leaders enhances your power position and gives you strong potential for promotions and other indirect advantages of office politics.
Job Applications
Indicating that you are a notary on a job application can enhance your appeal to a potential employer. Notary applications are reviewed by the Department of Justice and the FBI. Therefore, putting on an application that you are a notary essentially conveys a seal of approval from these federal agencies that you are a credible and upstanding citizen. This is especially beneficial for jobs that require a high degree of ethical decision-making.
Photo Credits
Comstock/Comstock/Getty Images