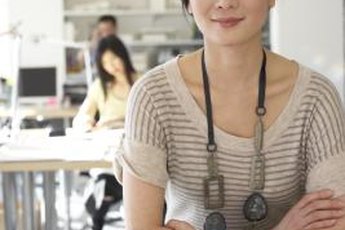 i
Polka Dot RF/Polka Dot/Getty Images
Part-time employment is on the rise in the United States as employers strive to reduce the costs of benefits that can drive up employment costs. Hiring part-time workers may pare down expenses, but not if it comes at the expense of productivity. The more your company depends upon part-time workers, the more prepared you need to be to address common problems that stem from relying on part-time help. Creating policies that guide your company can prevent problems before they start.
Employment
Don't even think about hiring part-time employees until you have a policy that establishes just what part-time employment is for your company. Before you decide that 20 hours a week or less defines "part-time," however, make sure that number fits with retirement plan contribution requirements or health insurance contribution rules -- your health insurer or retirement plan may have their own definitions of part-time.
Benefits
Offering benefits such as health insurance or retirement to part-time workers may seem defeatist if the goal is to reduce employment costs, but allowing your part-time employees these benefits often results in healthier, happier employees. A part-time employee benefits policy should outline who is eligible for benefits (i.e. those who work 20-30 hours per week), what the employee's contribution is, what the employer's contribution is, and when benefits are available.
Scheduling
Employers love part-time employees because their schedules can so easily be manipulated to fill emergent scheduling needs -- the lunch rush, the evening restock, the Mother's Day buying frenzy. However, developing a policy that outlines how part-time employees' schedules are made, what part-timers need to do if they need a specific day of the week or time of day off, and when schedules will be posted, can release the head of steam that builds up when employees do not find out they are scheduled for Saturday until Friday evening, or when they fear signing up for college courses or getting another part-time job because they have no assurance of getting specific days off.
Raises and Bonuses
Reliable, hard-working part-time employees are just as difficult to find as great full-time employees. Rewarding your best part-timers with periodic raises or bonuses can help you retain your best part-timers and recruit more great workers. A raises and bonuses policy that addresses your part-time employees, outlining what goals must be accomplished to earn a raise or a bonus, can be an excellent motivator for dedicated employees.
References
Writer Bio
A writer and information professional, J.E. Cornett has a Bachelor of Arts in English from Lincoln Memorial University and a Master of Science in library and information science from the University of Kentucky. A former newspaper reporter with two Kentucky Press Association awards to her credit, she has over 10 years experience writing professionally.