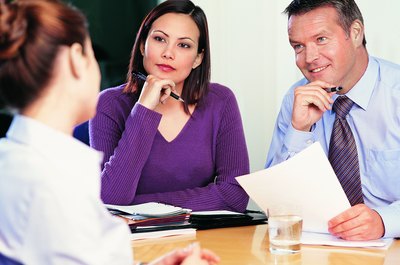 Your personal statement for pharmacy school admission is one of the most important components of your pharmacy school application. Your personal statement is the first opportunity that you have, prior to an interview, to discuss why you are interested in the field of pharmacy, show why you are interested in a particular pharmacy program and outline any special skills that you can bring to that program.
What to Include
At its core, your personal statement should include a section discussing who you are, what has influenced your decision to apply to pharmacy school and what you hope to achieve in life as a pharmacist. Because the pharmacy field is heavily influenced by extraneous factors, such as economic matters and politics, it is appropriate to include examples of current events and how they have shaped your decision to become a pharmacist.
Building a Narrative
Part of a successful personal statement for pharmacy schools comes not just from what you say, but how you say it. Instead of simply listing your accomplishments in narrative form, or reiterating information already found on your resume, ask yourself, "How does this make me unique," or "How is this significant?" Discussing critical events in your life that have lead to you making your choice to become a pharmacist, in detail, can make for a more intriguing personal statement. Also be prepared to talk about any special circumstances surrounding your application, such as low grades or gaps in your enrollment. While it is important to discuss these circumstances in your letter, approach them from a focus on resilience and strength, as opposed to victimization.
Planning Ahead
While it may seem to be a task that can be completed over the course of an evening, your personal statement should be carefully thought out and reviewed with the utmost scrutiny. In addition to carefully reviewing the content of your statement, pharmacy programs often look at your personal statement as an example of your writing ability.
Preparing Your Statement
Because clinical notation is a vital part of pharmacy as a profession, it is important to show potential pharmacy schools that you have the ability to craft a well-written document. Utilize resources such as professional spell-checkers, or your university's office of career services to revise your personal statement prior to submitting your final application.
PharmCAS
While the PharmCAS system enables potential pharmacy students to apply to multiple schools of pharmacy simultaneously, this form of standardization requires that you create a generalized personal statement. Avoid giving details about your most desired pharmacy schools, and instead focus on your personal reasons for seeking a pharmacy degree. Many schools that utilize PharmCAS ask for a supplemental application. If a school asks for an additional writing sample, you can address why you have chosen to apply to that particular school in the supplemental statement.
Photo Credits
Digital Vision./Digital Vision/Getty Images