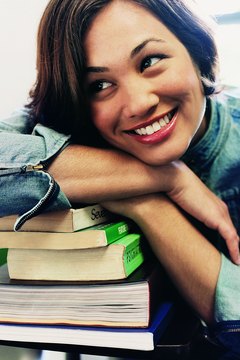 The educational process for a career in medicine is daunting -- four years of college, four of medical school and at least three of residency. You're not only planning to take that on, but you want to get a double degree: an MD and a master's degree in public health, or MPH. Your BFF isn't sure whether you're out of your mind or just a glutton for punishment, but you have good reasons for your decision.
Get Your Education
You could choose to complete your MD and then get your MPH, get your MPH before you go to medical school or combine the two into a single program. One advantage to doing an MPH before or during medical school is that you look at medicine in a different way, according to the American Medical Student Association. A combined MD/MPH program usually takes an additional year in medical school instead of the standard four years. Doing it separately, however, allows you to concentrate on one thing at a time.
Core Areas of Public Health
An MPH raises the bar of health care from a single-patient focus to a population-based focus. Instead of treating one patient who has tuberculosis, for example, an MPH gives you the tools to approach the community issues related to tuberculosis, such as immigration from countries where tuberculosis is widespread, poor sanitation, crowded living quarters and poor nutrition in the community. The core areas of public health offer a number of different career options, according to the Association of Schools of Public Health. These core areas include behavioral science and health education, biostatistics, emergency medical services, environmental health, epidemiology, health services administration or management, international/global health, maternal and child health, nutrition, public health laboratory practice, public health policy and public health practice.
MPH Options
An MPH can give you an advantage for some occupations, according to Emory Medical School. If your career goal is to plan or manage a health care system, perform clinical research, investigate the cause of certain diseases or plan and implement disease control strategies, an MPH could open some doors. Physicians who have an MPH could work in health departments, federal agencies such as the Centers for Disease Control and Prevention, managed care or other health provider organizations. An MPH might also offer you the option to teach in a medical school or school of public health.
Public and Private Sectors
Public health graduates work in both the public and private sector, according to the Association of Schools of Public Health. Typical positions include those in health services administration, health education or environmental health. If you love math, you might want to become a bio-statistician. You could become the medical director of a public health department or work as an epidemiologist. Some MDs with an MPH degree work in biomedical laboratories, researching communicable diseases or ways to prevent disease transmission. If clinical patient care is your first love, you might work in that area but become involved in community public health issues such as immunization campaigns.
Photo Credits
Digital Vision./Digital Vision/Getty Images