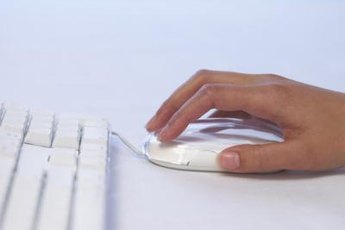 i
Burke/Triolo Productions/Brand X Pictures/Getty Images
Software developers design and troubleshoot the software that we use everyday for word processing, editing photos and watching movies online. The role of junior software developer is an entry-level position that is likely to have you gathering information from consumers on a program's usability and speed, and -- if it is intuitive -- in its layout. Testing programs and fixing concerns is a large part of your duties. After a few years as a junior developer you may be able to move into a senior software developer position in which you will be creating entire programs on your own.
Education
Most software developers have a bachelor's degree in computer science, computer engineering or a related subject. Many universities will encourage you to intern with a software development firm during the summer while in school. This will get you direct experience in how these firms operate and how developers work as part of a team. In addition to the undergraduate education it is common to get certificates in the major software used.
Software and Skills Required
Software development is highly technical work, and to be successful you should be detail oriented yet able to see the bigger picture while working in the small details. To work in this field you must have strong skills in the basic computer coding languages: HTML, Javascript, and C++. Beyond these, the top software development tools change often and you must be keep up with trends to have your work be cutting edge.
Job Duties
Software development is a step-by-step process including development of the back-end coding, design and layout, implementation and testing. As a junior software designer you are likely to be testing a senior designer's work and fixing small problems in the code. In addition to creating software, developers also have to maintain the programs they have designed including increasing speed and any bugs that come up. In addition to this development work, being able to work as part of a team and concentrate on detail heavy work will get you far.
Salary and Outlook
Software development is a fast growing field in the 2000s, according to the Bureau of Labor Statistic. It is estimated to increase by 30 percent between 2010 and 2020. This increase is due to demands for new computer technology and mobile applications becoming more prevalent. Software developers made on average $90,530 in 2010. As an entry-level junior developer you are likely to start out at less than this -- the bottom 10 percent of developers made less than $61,000 that same year.
References
Writer Bio
Grace Bordelon is a public relations professional, teacher and writer. She owns her own boutique public relations firm that specializes in the advertising, gaming and software industries. She also teaches at a major design school for fine artists, commercial artists and graphic designers. Bordelon holds a B.A. in international economics and an M.A. in English from Bard College.