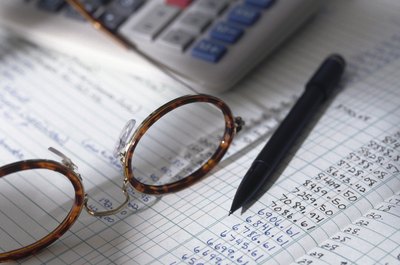 Many accountants begin their careers at public accounting firms where they often work long hours to gain valuable experience as auditors. Based on merit, they may be promoted to senior auditor or audit manager. But the demands of public accounting, especially during "busy season," often make it challenging to find a satisfactory work/life balance. A common next step for those wanting to leave public accounting for a corporate role, is to pursue an assistant controller position at a private company.
Operations
An assistant controller oversees the day-to-day operations of the accounting department. Duties include ensuring the accuracy and consistency of data for accounts payable, accounts receivable and the general ledger, while directing the preparation and timely delivery of financial reports. The position calls for directing month-end closings, ensuring that accounts are properly reconciled while highlight inconsistencies or unusual transactions. It may also involve creating reports for the Securities and Exchange Commission or other government agencies.
Software
Leading a project to select and implement new software for accounting and financial reporting is often the responsibility of an assistant controller. This usually involves serving as a liaison between the company and software vendors and consultants. It also calls for providing technical assistance to users in remote locations to ensure their data is properly recorded in the company's system and accessible by a corporate accounting group.
Polices, Procedures and Controls
Establishing the policies, procedures and controls for the accounting department, while monitoring employee compliance, is usually the domaine of an assistant controller. Responsibilities also include ensuring that policies and procedures conform with Generally Accepted Accounting Principles -- or GAAP -- and that procedures are fully documented. Assistant controllers help prepare and deliver training to accounting staff on accounting methods and software use. They also work with the human resources department to reconcile payroll expenses and oversee the research into problems or inconsistencies identified by department leaders.
Supervision
Key responsibilities include providing direct supervision to accounting staff, coaching and mentoring employees, while also recognizing employee accomplishments and providing constructive feedback. An assistant controller conducts performance reviews for those she supervises, and works to create a positive work environment that emphasizes accuracy and strict adherence to accounting procedures and controls. Assistant controllers are responsible for recruiting and hiring staff, and obtaining temporary assistance from staffing agencies during peak periods while also respecting the diversity of the accounting staff.
Photo Credits
Hemera Technologies/Photos.com/Getty Images