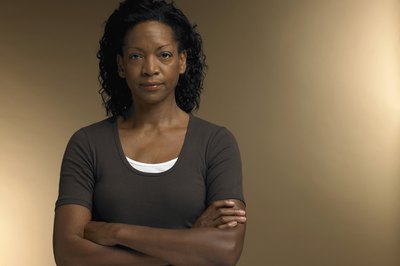 The Central Intelligence Agency of the United States takes the lead in protecting national security by collecting intelligence around the world, operating in political, technological and military arenas. Because of the highly classified nature of its work, be ready for the CIA to give you a rigorous working over in the screening process. That includes lie detector tests and a deep dive into just about every chapter of your life. It can take between two months and more than a year before you get to call yourself a CIA field agent.
Review the specific field agent position you would like to apply for on the CIA's "Career Opportunities" page. Field agents can serve in the CIA's Clandestine Service program or be stationed in Washington, D.C. If a career of international intrigue sounds appealing, consider applying for a Clandestine Service position, as those agents can spend between 30 percent and 70 percent of their time overseas. You can submit one application to up to four positions within the bureau. Be sure not to submit multiple applications, because this will only bog down your review.
Check whether your resume and academic transcript meet the CIA's basic requirements before applying to become a field agent. According to the CIA, field agents must have a bachelor's degree, at minimum. At least five years of relevant investigatory or similar experience is also required. Your academic transcript should be strong, with a 3.0 grade point average or higher. You should also be able to show your stuff in criminal and administrative investigative techniques.
Stay clean. The CIA requires applicants to be drug-free for at least 12 months prior to applying. The CIA reports that drug abuse is one of the most common reasons applicants are denied a security clearance, which is required to become a field agent. The CIA will carefully review any prior drug use as a part of your medical and security screening.
Navigate to the CIA's website and create an account and an online profile on the "Career Opportunities" page. Make sure that you're ready to apply at once, because once you've created the account you will only have three days to complete and send your application. If, after three days you haven't completed your application, your account will be disabled.
Answer each section of the basic application thoroughly ... and honestly. Because you're applying for a highly classified government role, your application will be vetted with a fine-toothed comb. Among the things you will be asked about are your personal background, professional expertise and knowledge base, education, military experience, foreign knowledge and languages.
Complete the CIA's Personal Evaluation Form, which asks for details on things such as criminal convictions, employment details good and bad, drug activity, military discharges or disciplinary proceedings, security clearances and association with the Peace Corps. As you answer each question, keep in mind that the CIA will verify your responses with a polygraph test should you make it to the next step in the application process.
Review each section of your application carefully before sending. Once you hit the "Submit" button, the CIA will deactivate your account, so you won't be able to access the information you provided after that.
Print or save the application for your records before submitting. After you hit "Submit," an on-screen message will pop-up, confirming that your application was successfully sent. Don't expect a confirmation e-mail. This on-screen message will be the only acknowledgement of a completed application.
Wait for a CIA recruiter to contact you. Your application will be reviewed, and if you meet the criteria and match the skills needed for a specific field agent position, you will be contacted. A recruiter will contact you within 45 days; so if you haven't received a response within that time period, the CIA won't be offering you a position. If you are contacted, you will undergo a lengthy and probing background investigation on your life, character, allegiance to country, reliability and integrity, as well as your physical and mental health.
Warning
You might be excited to tell friends and family about your interest in working at the CIA, but it's better to keep your application process quiet. The CIA urges applicants to exercise discretion, and as you get further into the process, the agency provides guidance on what to say about your potential employment to others.
Photo Credits
Christopher Robbins/Digital Vision/Getty Images