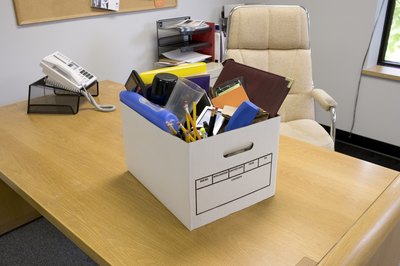 You were fortunate enough to keep your job. Nonetheless, saying goodbye to the less fortunate can still leave you feeling less than fortunate. Knowing that their departure is involuntary and that it could have been you only further complicates the farewell. The news can come as a shock to everyone in the office and leave you feeling stressed and guilty. You can send coworkers off with dignity -- while maintaining your own.
Step 1
Say something immediately. Do not wait it out or avoid addressing the issue. React tactfully and say something sensitive like " I heard the news" or "I'm really sorry." Do not claim to know how he feels or make untrue statements about how you wish you were the one laid off, not him.
Step 2
Pay attention to how they are coping with the news and take cues from them. Respect their privacy while ignoring gossip and avoiding making any assumptions. Be optimistic and encouraging. Ask your coworker what you can do to help. Do not promise anything you cannot follow through with. For example, don't give her false hopes that you can hook her up with her next job when you really can't guarantee anything.
Step 3
Invite your coworker to lunch or out for a drink so you can say goodbye away from the office. Do not bash your employer or speak from guilt. Instead, lend your support and listen to your coworker. Tell your coworker positive things like how you will miss him and how much fun it was to work together.
Step 4
Exchange personal contact information if you want to continue the relationship. Set boundaries that you are comfortable with and never lose sight of what you can or will do, realistically, to help. When saying goodbye, you may feel more emotional and attached than you will down the road. Don't let this influence promises you make -- but may not be able to keep.
Photo Credits
Creatas/Creatas/Getty Images